Di pêvajoya kincê ya makîneya pêlavê ya çerxî de, gava ku makîneyê dest pê dike û radiweste, carinan dê çemberek nîşanên horizontal li ser rûyê kincê, ku bi gelemperî jê re nîşana rawestandinê tê hilberandin, were hilberandin. Bûyîna nîşanên rawestanê bi sedemên jêrîn ve girêdayî ye:
1) Ji ber lêdana mifteya mîlî ya yarnê valahiyek heye
2) Hevsengiya hejandinê ya di navbera yarna plakaya aluminiumê de û kemberê diranan pir piçûk e, dibe sedema şilbûnê
3) The roller hilde xwarê bayê pir sist e, dibe sedema ku kinc paş ve bikişe; an di veguheztina hilgirtinê de pirsgirêkek heye, û pêça pêlavê paşde dimîne.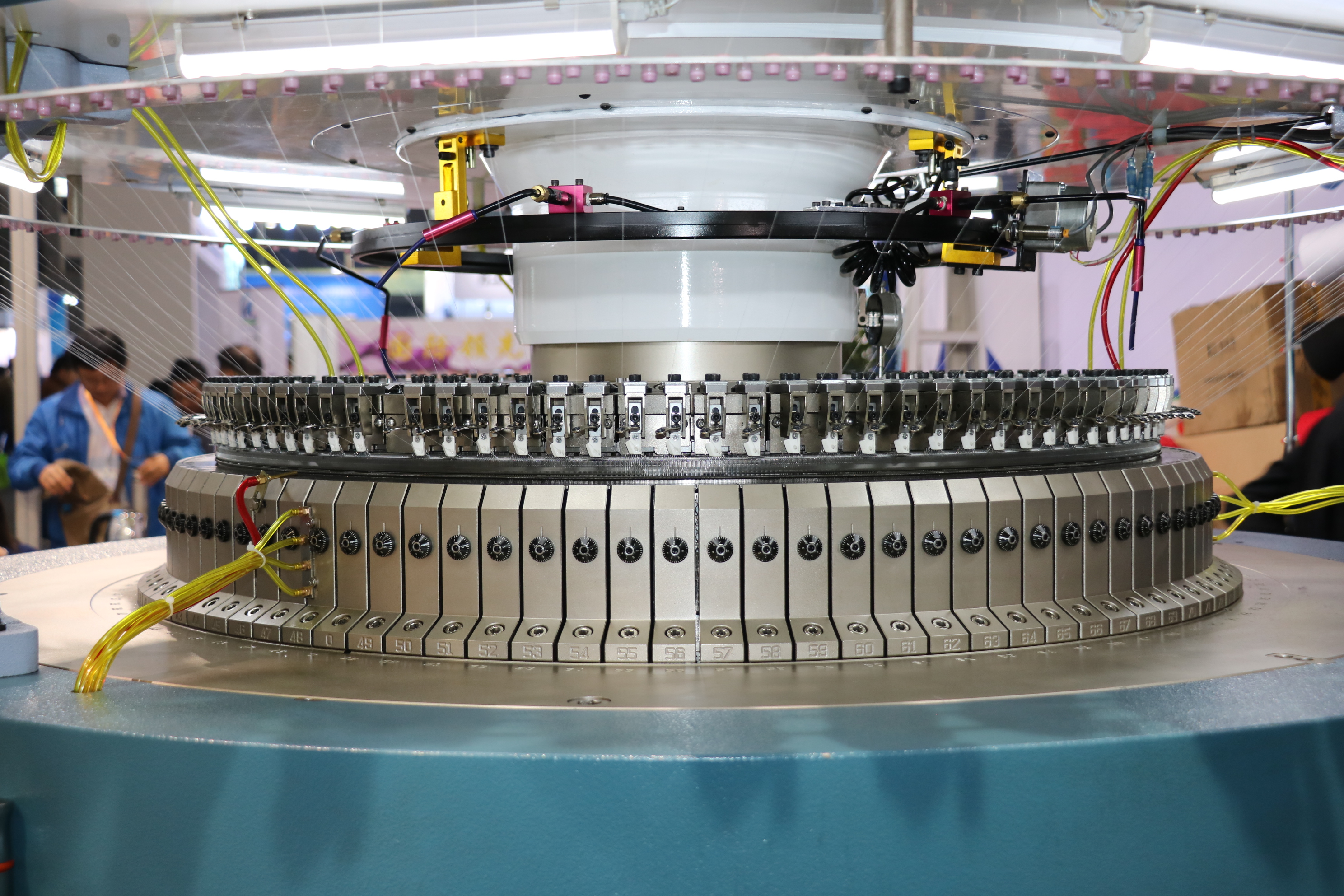 4) Têkiliya di navbera cam şop û derziyên tevnê an gunehkaran pir sist e (hevrêziya di navbera şopa cam û derziyên pêçandinê de bi qalindiya derziyên tevnê yên ku têne bikar anîn re têkildar e, derziyên pêlavê yên qalind bi zexmî têne hevûdu, û derziyên kincê yên zirav dê sisttir bibin. range mezin ji dirêjahiya stitch bo cam). Dema ku şopa camê bi derziyan pir sist e, dê rûkalê qumaşê qalind be û dema ku hêdî hêdî ajotinê tansiyona xwarina yarnê sist bibe; dema ku bilez ajot, dê rûkalê kincê ziravtir bibe û tansiyona nermê hişk teng bibe.
5) Ger cambox bi navendî were sererast kirin, sêwirandin û çêkirin ne maqûl in, û ew pirtir e ku meriv nîşanan rawestîne.
6) Heger heman pirsgirêk derkeve holê makîne knitting jersey du qat di navbera gerîdeya sêgoşe ya mezin an alavê plakaya mezin û alavê pinî de pir sist e. Ew hêsan e ku meriv bibe sedema derziya jorîn û jêrînsilindir dema ku dest pê dike an dişikîne dihejîne, ku bandorê li ser hevsengiya derziyên pêlavê yên jorîn û jêrîn dike.
---
Dema weşanê: Tebax-02-2021